I recently added a new feature to WATO following a user suggestion. Here is a quick update explaining how you can use this to find Y-DNA and mtDNA testers.
What are the Odds?
A tree-based probability tool, What are the Odds? (WATO) allows you to select your GEDCOM file, choose a couple or individual, and then import their descendants.
Ancestral Trees
Another feature at the site lets you extract and visualise a simple ancestral chart for anyone within your family tree.
An additional feature for the DNA-obsessed allows you to label your tree with the haplogroups for your male-line Y-DNA and female-line mitochondrial DNA (mtDNA).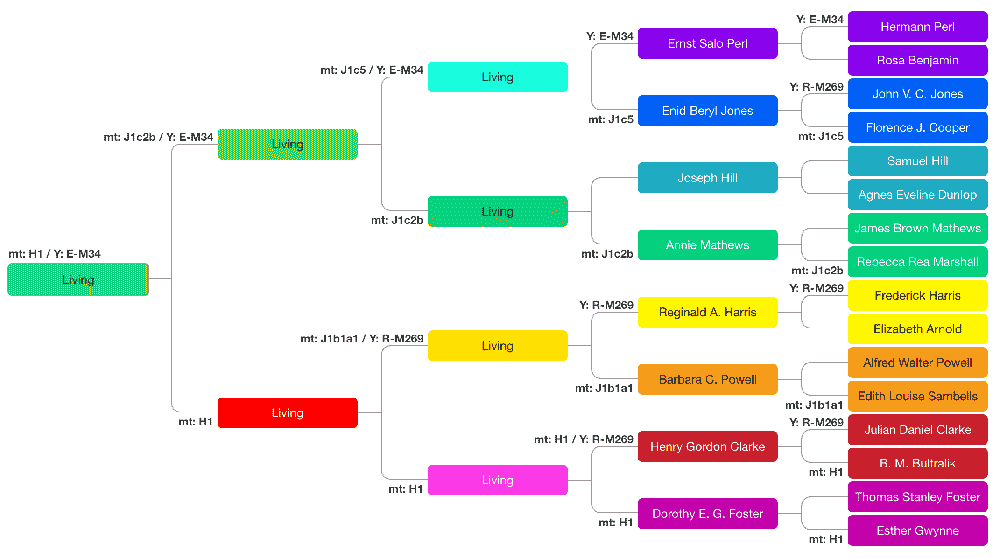 Depending on your perspective this might seem quite fascinating or extremely obscure. But because Y- and mtDNA do not recombine, but instead mutate at a very slow rate, your haplogroup can give you valuable information about your ancestors on these specific lines, reaching back long before the genealogical timeframe.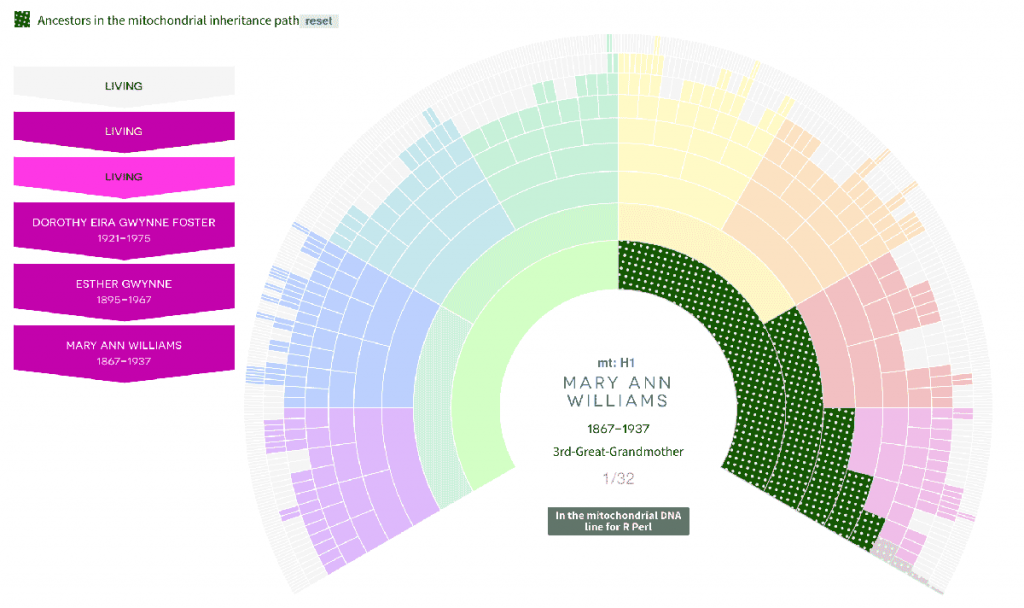 What's more, you aren't restricted to ancestors on *your* specific Y- and mitochondrial lines. You can potentially test descendants on other lines who have inherited the Y- or mitochondrial DNA of these ancestors.
The new feature
When you select your GEDCOM in WATO and choose an ancestral couple, you now have the following options:
Import all descendants
Import just the Y-DNA line descendants of the male
Import just the mtDNA line descendants of the female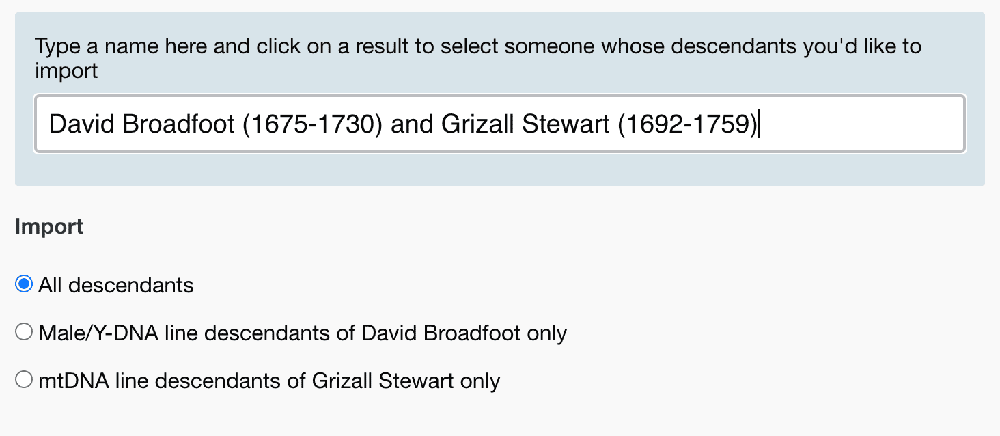 How this helps
Once you've imported with one of the new options selected, you can scan the WATO chart for potential testers:
When I first tested the tool, I selected a Scottish 3rd-great-grandmother on my mother's side and specified that only her mtDNA line descendants should be imported.
I soon realized that one of her direct mtDNA line descendants is someone I have corresponded with, and who I know to have tested at Ancestry
Ways to discover haplogroups
It may be necessary to invite people to test. While this can be expensive, it could be worth it if the test helps you solve an important mystery.
But there are two other simple ways I know of that allow you to uncover a haplogroup with less effort:
23andme
If the person has tested at 23andme, their mtDNA haplogroup will be displayed on the match detail page. If they are male or have a male sibling or father who has tested, their Y-DNA haplogroup will also be listed. However, 23andme do not accept DNA uploads.
LivingDNA
LivingDNA do accept free transfers, and also provide mtDNA and Y-DNA haplogroups where applicable.
The level of detail offered by 23andme and LivingDNA is far less than it is for a dedicated Y- or mtDNA test, but it will still give you a broad sense of your ancestor's origins. I've asked my newly discovered Scottish mtDNA-line cousin to transfer there.
I hope this little tweak will be useful. All feedback and further suggestions welcome.
Contact info: @dnapainter / jonny@dnapainter.com