Here's a summary of new features at DNA Painter that I've released in the last couple of weeks.
WATO
I've added three long-requested features to 'What are the odds?' (WATO).
Strongest
The hypothesis with the highest score is now marked with a "strongest" tag so it's easier to find. If there are joint highest scores, all are marked.

This tag only appears if the highest score is 3 or more, and it's important to remember that just because a hypothesis is the most statistically likely of those entered, this doesn't make it correct!
Colour-coding
You can now colour-code anyone in the tree via the 'ADD/EDIT DETAILS' form. You can also optionally check a button to pass this colour on to any existing descendants of this person in the tree.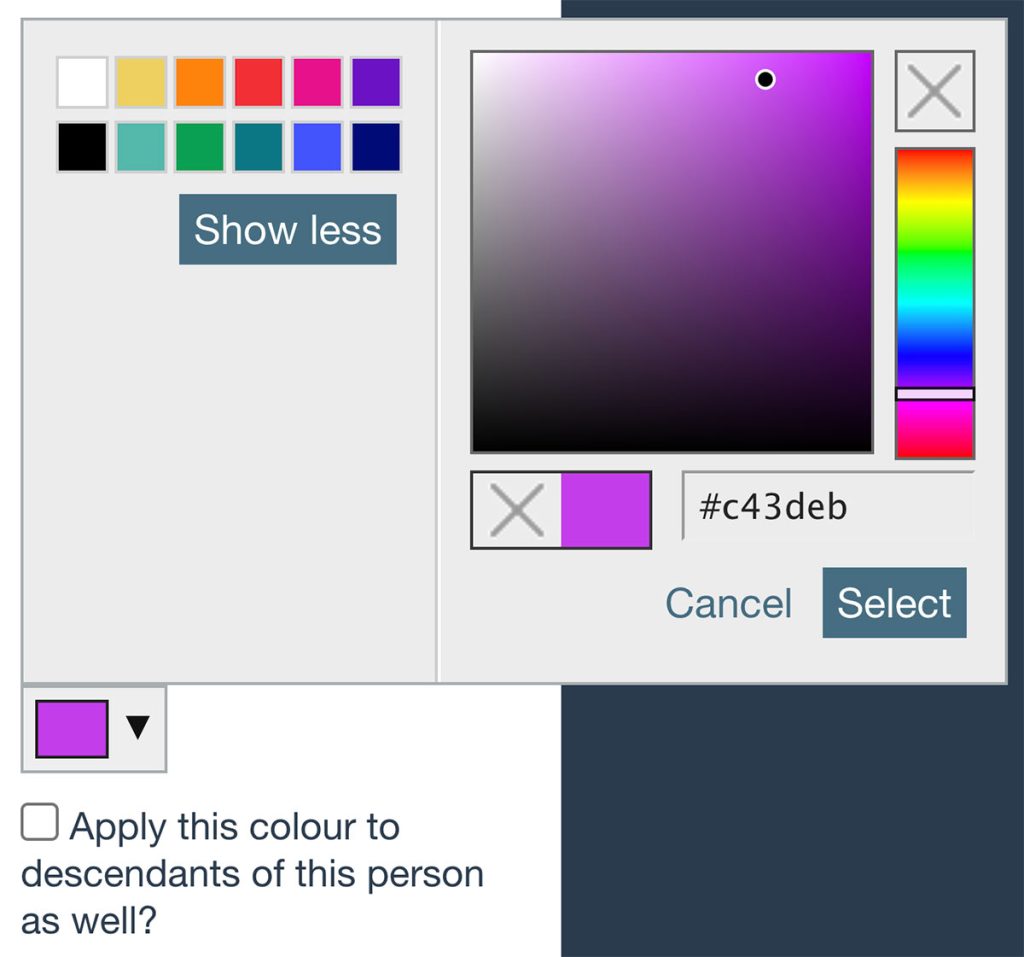 This could be helpful to colour code different sibling lines, or to make it easier to explain the tree when asking others for their input.

Drag and drop
You can now drag-and-drop branches within the tree. This option is available via a new SETTINGS button at the top right.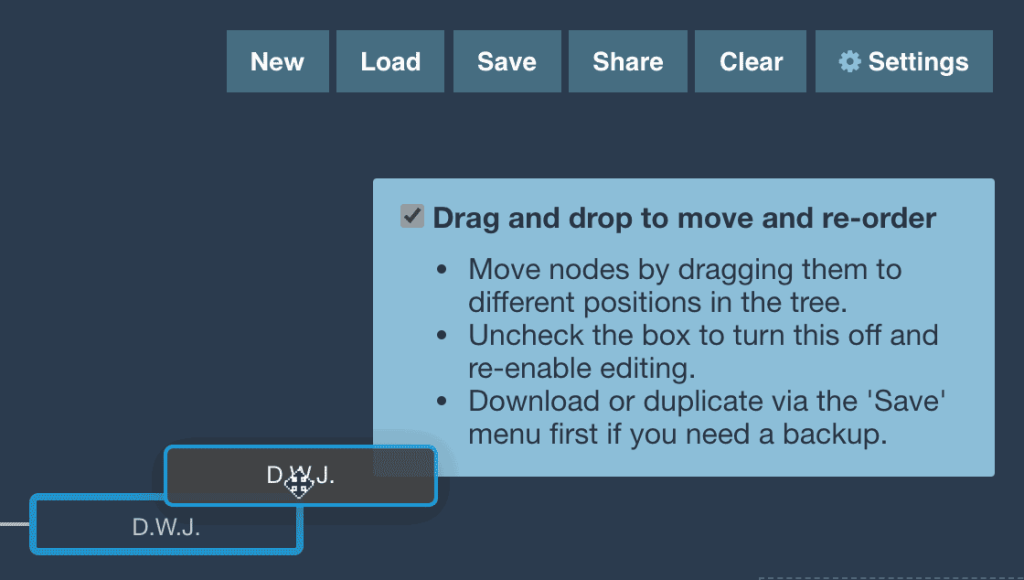 As well as using this to reorder siblings, you can also drag an entire branch to another position in the tree.
Check the box to turn on drag and drop mode
All editing features will be disabled, and a fixed panel will appear in the top right
Drag and drop the node(s) you want to adjust
Uncheck the box to turn the feature off
Chromosome maps
In advance of some bigger updates later in the year, there are a few tweaks to help people manage their maps.
Import segments on selected chromosomes only
You can now use the 'import segment data' tool to import just segments on selected chromosomes. This could be useful if you want to focus on particular areas of your genome or just look at matches who triangulate with a particular person.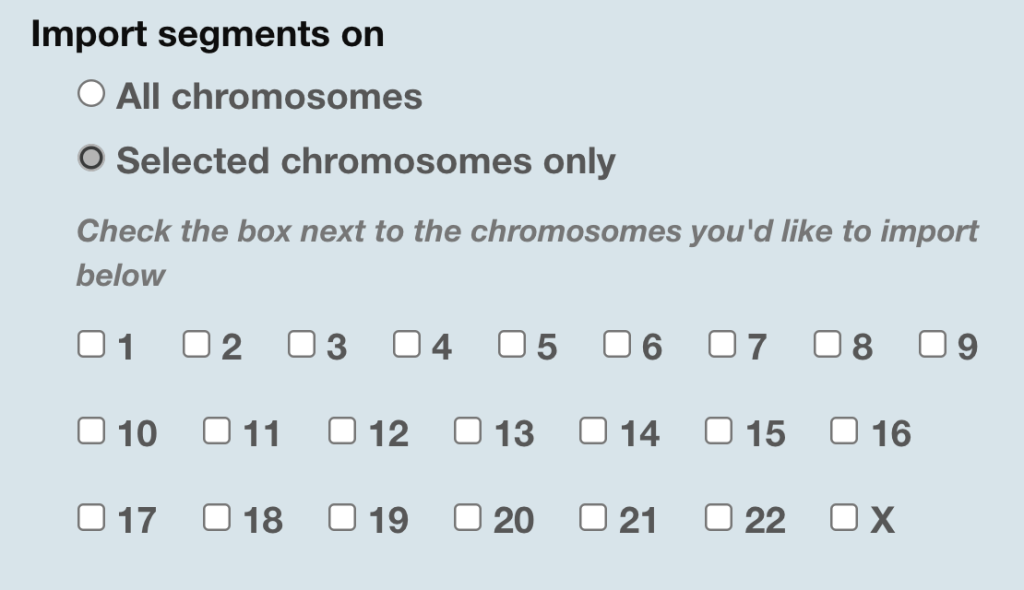 Set a 'side' for all groups
There's a new feature available under 'Actions': you can set all groups to 'maternal', 'paternal' or 'unknown or both' at one time.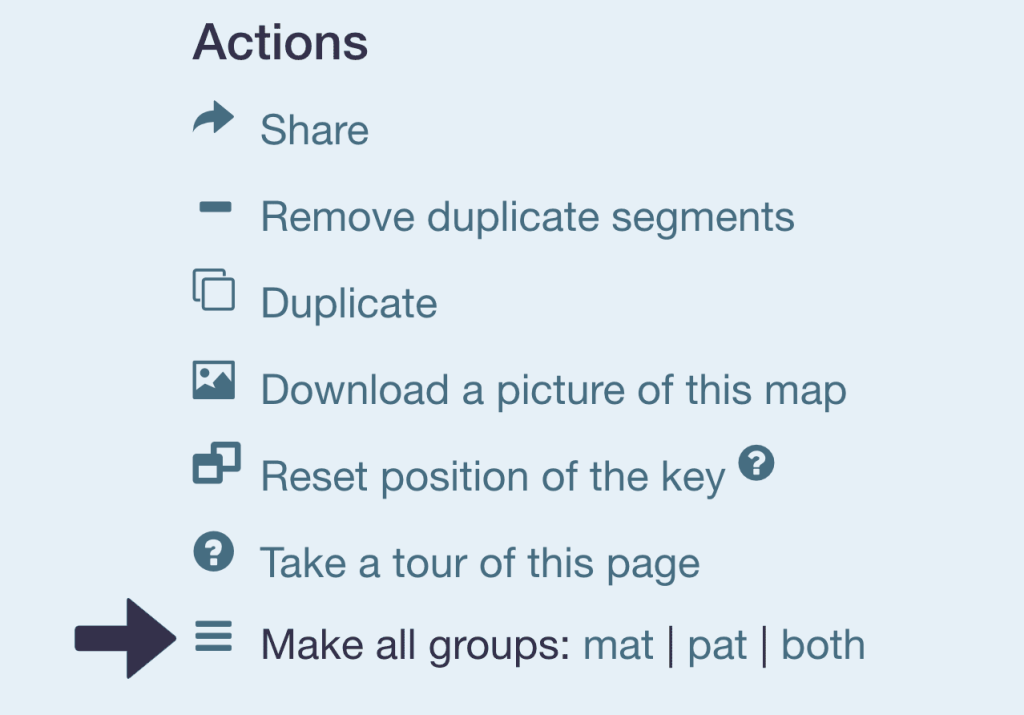 I introduced this when I realized that it's possible to cluster your matches at Gedmatch using a phased maternal or paternal kit. For example:
I can run the Gedmatch 'AutoCluster' or 'AutoSegment' tools using a phased paternal kit (ending in P1)
When I import the resulting clusters into DNA Painter using the Cluster Auto Painter tool, all clusters will initially be 'unknown or both'
If I click on the settings cog and click the option to make all groups 'pat', I can set all the cluster groups to be paternal
Ancestral trees
Birth and death years in tree view
Within trees, there's a new display option to show birth and death years within the tree view.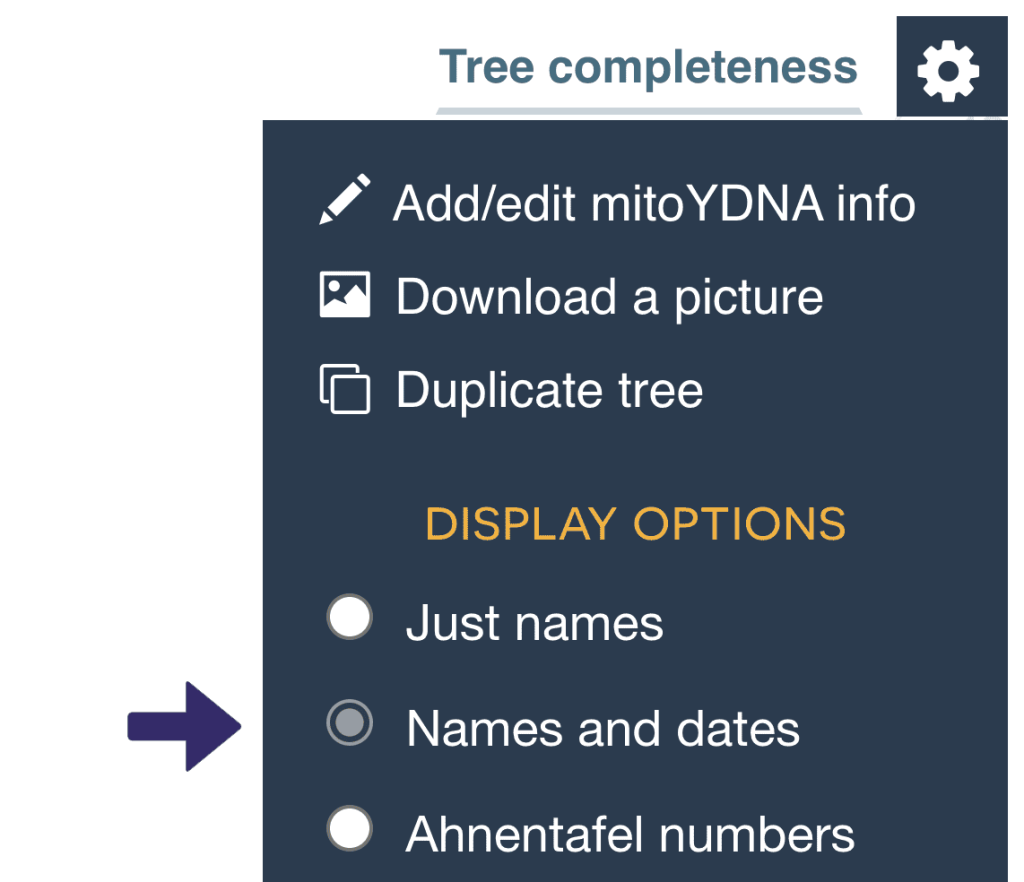 I added this feature so that this information is available at a glance to those who are building out the direct ancestors of a match they are looking to identify.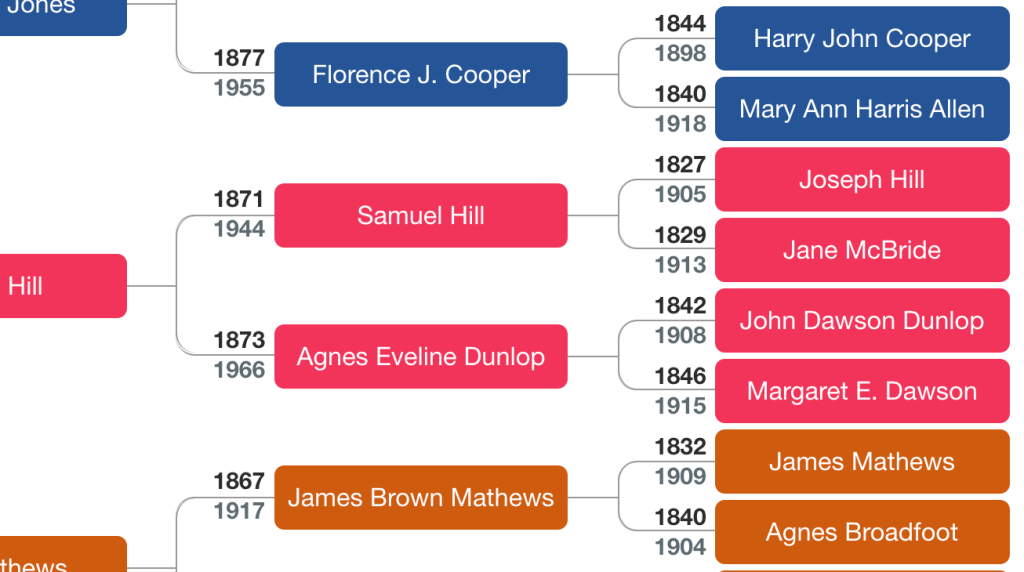 Two new automated dimensions
Finally, it's genetic astrology (!) — there are two new automated dimensions you can add to your ancestral tree:
Western Zodiac: this will add the star sign of the ancestor if their birth date is entered
Chinese Zodiac – this will add the 'year of the ___' for the ancestor if their birth year is entered into the tree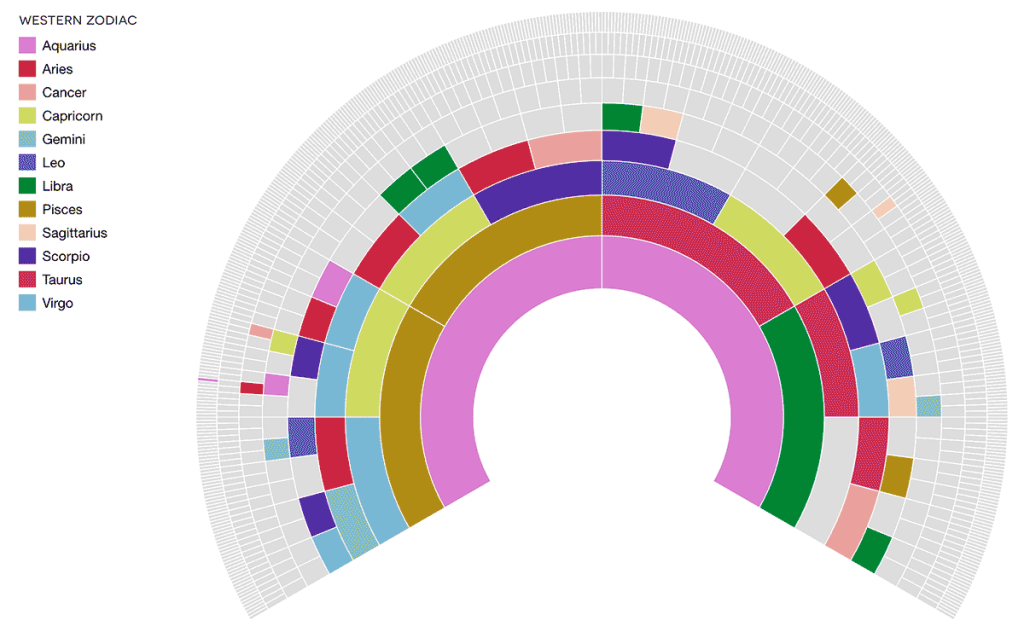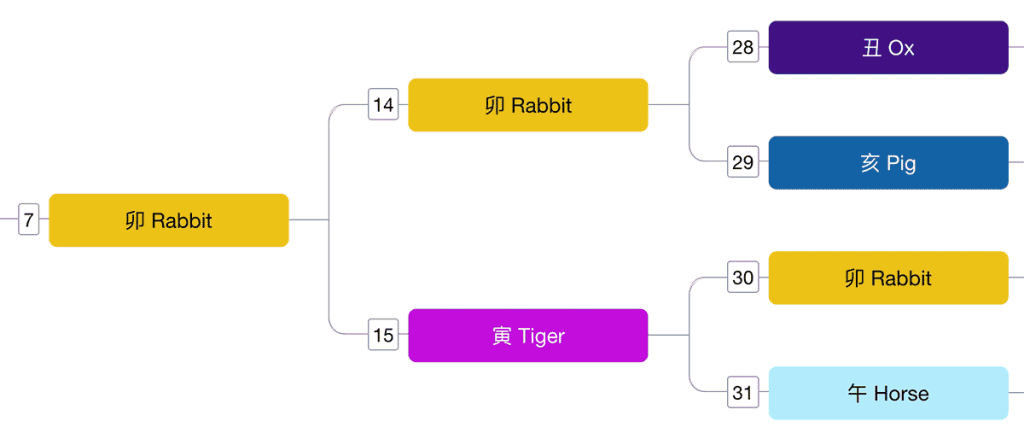 I hope these features are interesting and useful and/or fun. There are many more updates to come, but after RootsTech!
Contact info: @dnapainter / jonny@dnapainter.com