In exactly one week's time I'll be in Salt Lake City for Rootstech.
It will be the second time DNA Painter has exhibited. A lot has changed since 2018, when my newly created company was awarded a booth within 'Innovation Alley' as part of the DNA Innovation contest.
This year, I'm looking forward to demonstrating some new and recently released features and also meeting users along with new and old friends.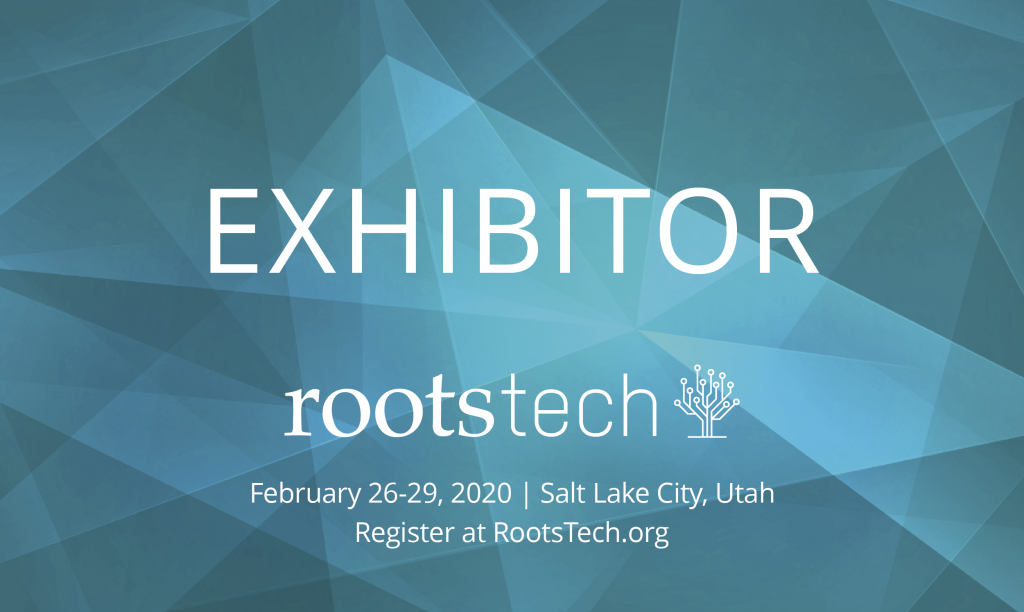 If you're coming to Salt Lake City, I hope you'll come by and say hello at booth 1543. Here are a few details:
I'm delighted to say I'll be joined by Leisa Byrne and Patricia Coleman, long-time moderators of the DNA Painter user group on Facebook
To reach the booth, veer to the right when you enter the Expo Hall. We are towards the back on the right. We're opposite the Rootstech store, and our neighbours at booth 1545 are the fine people of DNAGedcom
Booth hours
Wednesday Feb 26th 5:30pm-8pm
Thursday Feb 27th 10am-7pm
Friday Feb 27th 10am-7pm
Saturday Feb 28th 9-3pm
Bonus events on Thursday February 27th in the Expo Hall
11-11.30am in the Speaker Meetup area: Meet the Toolmakers with Roberta Estes and Rob Warthen of DNAGedcom
5pm in the Demo Theater: An introduction to DNA Painter (a 15 minute presentation with a draw to win a free one-year subscription to the site)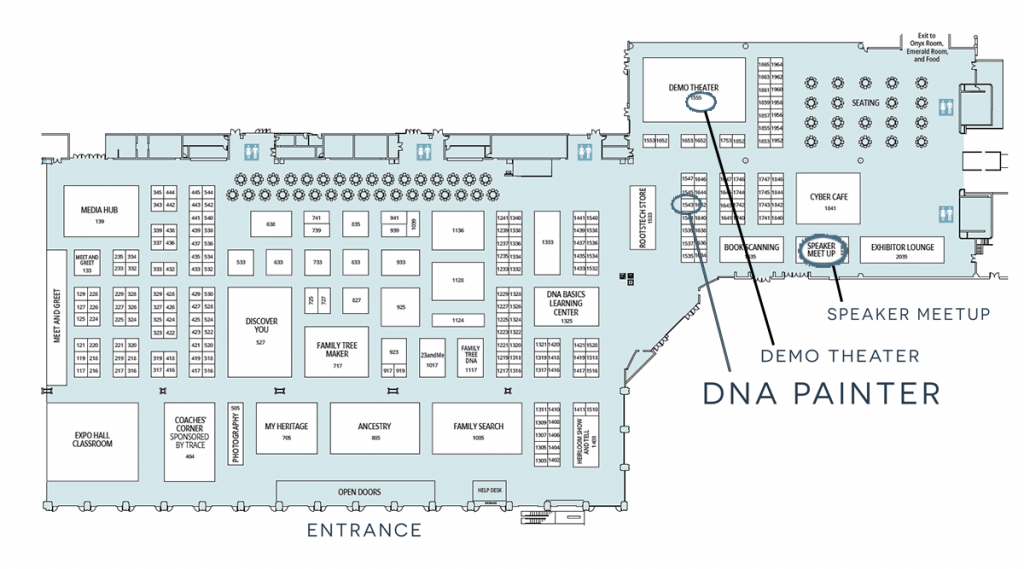 Ask the experts panel
I will also be taking part in the Ask the Experts Panel at 8am on Friday February 28th in room 155 with Blaine Bettinger, Angie Bush and Diahan Southard.
What are the Odds?
Leah Larkin, who came up with the concept of What are the Odds?, will also be at Rootstech. Leah is running a workshop that has now sold out, but will also present Introduction to What Are the Odds? (WATO) on Thursday February 27th in room 150. The session will be repeated on Saturday February 29th at 3pm in the Emerald room, and this will be available as part of the free live stream at rootstech.org.
See you in Salt Lake City!
Contact info: @dnapainter / jonny@dnapainter.com